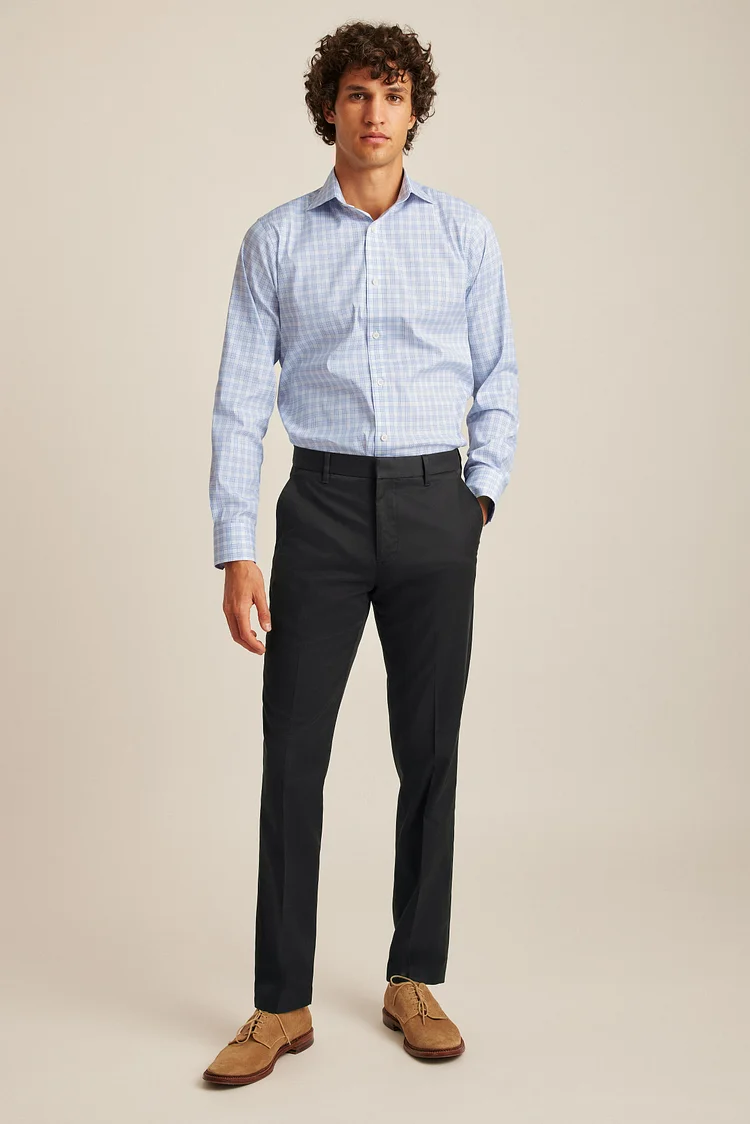 What the Fans Are Saying
"These are the best dress pants I have. I have a difficult time finding pants that fit right and the athletic fit is perfect. Very comfortable, good looking, you cannot go wrong here."
Simplify How You Dress for Work
Our best selling, easy-care dress pants work hard so you don't have to. Throw out your iron, fire your dry cleaner, and have a second (or third) cup of coffee during all your free time.
A Color for (Literally) Every Weekday
It's never been easier to put your pants on one day at a time. Just grab the pair that literally says what day it is on the waistband.
Comfort That Works 9-to-9
Head straight to dinner without a costume change. This soft, stretchy cotton won't leave you feeling like a stuffed suit.
Size Chart: